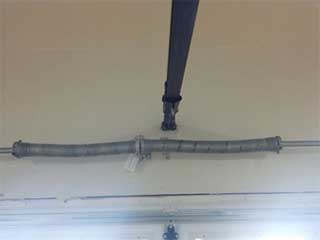 A Vital Component
The springs of your garage door are what provide the energy that's needed to move the door up and down when you need it! That's why it's usually very apparent when one or more of them are having issues or have broken entirely. If you're having troubles with your door being very jerky when it's in motion, only opening part way and then stopping, or have heard a loud bang in your garage door, these can all be signs that the springs need to be tended to. Allowing the system to continue to operate with these problems will lead to further damage later on!
DIY Is Too Dangerous
Work on the springs requires a careful understanding of the system that's more complicated than you might think. They're connected to the door itself and its weight which is quite hefty and any missteps can result in danger to you or even your family if the system isn't correctly in place. Our professionals can easily take care of switching out the necessary springs for fresh ones in no time or make adjustments to them as needed so your door will be working well again right away.
What's The Difference In Type?
The main variation in the two common types of springs is in how they function. While they both store energy used to move the door via tension, they achieve this in different ways. Torsion springs twist tightly in order to create tension, whereas extension are stretched out to do so. Most professionals prefer torsion due to their longevity and tendency to be much safer when they break. The constant pulling out of extension springs makes them grow weaker much faster and more likely to break, and when they do they go flying because of it.
Take The First Step Today
Call Garage Door Repair Bridgeport now to get your fast and easy spring services scheduled! You'll be glad that you did.
Need more? We also provide:
Belt Drive Opener Installation
Roll up Garage Door Maintenance
Garage Door Torsion Spring Replacement