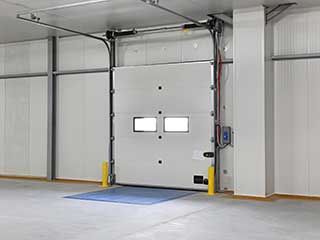 Your garage door is a crucial component of your home, though it often isn't viewed that way. Neglect its importance at your peril, since you could be putting yourself in danger. To safeguard from potential hazards, it's important to understand aspects of your door which help it function efficiently. One of these aspects is the springs.
These are responsible for holding considerable weight, and have to stretch accordingly to allow doors to rise and drop. They have to pack an incredible force to fulfill their function, but what exactly do you need to know them?
If you're intrigued to learn more, let's begin!
There Are Two Different Types
The two main garage door spring types are torsion and extension. The torsion spring will be mounted over your door, winding up and down to open and close it. If exposed to repeated use, the springs will weaken, which can cause undesirable outcomes. With proper maintenance and inspection, your springs should last around two years, but they will eventually break and need replacement. In this eventuality, you need to seek professional help. Extension springs are affixed to cables on the underside of your door. They rely on torque, stretching to accommodate door opening and closing.
What is The Difference Between Oil-tempered and Galvanized?
Most garage doors have oil-tempered springs, which are a staple that rarely needs to be tightened. Recent models use zinc-galvanized springs, which are visually impressive, but perhaps lack the functional capacity of oil-tempered. They do however serve the same purpose, and have roughly the same life cycle.
How Often Should I Replace My Springs?
Ultimately, there is no set time to replace your springs. It is simply a case of assessing their condition and acting accordingly. If you are uncertain whether your springs need replacing, you can always call a professional to evaluate status. If your door is opened and closed regularly, they might need to be replaced within a year, but there is no 'one size fits all' approach to doing so.
We hope you have an enhanced understanding of your spring's functional capacity, which will help you safeguard against problems. If you have any further questions, please contact our team of experts and we'll get back to you.