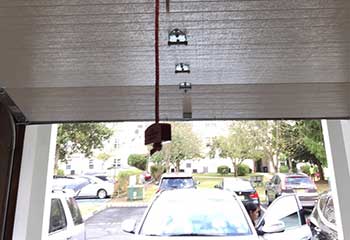 Track Replacement
Customer Issue: Mr. Yang's garage door tracks were misaligned and had rusty patches all over them.
Our Solution: Our customer called us just in time to save the other components from becoming damaged. In order to make the door safe and properly functioning again, we had no other choice than to take down the existing tracks and install a new pair. We also installed a set of nylon rollers, because Mr. Yang wanted us to make the door as quiet as possible. Some fine adjustments later and our customer's garage door was back to its usual self, only less noisy.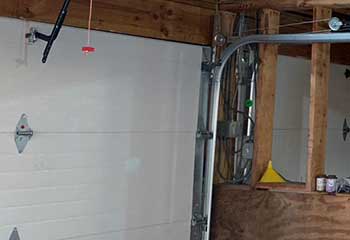 Roller Replacement
Customer Issue: One of the customer's rollers got stuck, making awful screeching noises whenever the automatic garage door opened or closed.
Our Solution: First step, lift the garage door out of its tracks manually. Second, unscrew the damaged roller and tighten the replacement into its place. Step three, pick the garage door back up and lower it back into its tracks from on top. That's how it's done!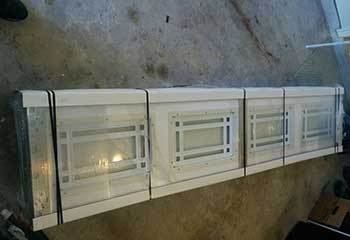 Panel Replacement
Customer Issue: Broken garage door panel.
Our Solution: We had perfectly matching panels for this customer's garage door, so we took down the damaged pair and put in the new ones. After that, we made sure the door was properly balanced by adjusting spring tension.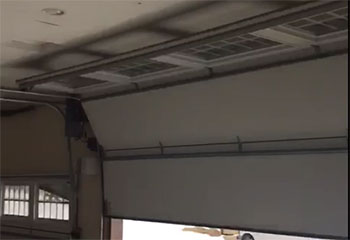 Garage Door Troubleshooting
Customer Issue: Door can't open all the way.
Our Solution: We began by inspecting the tension of the springs and the condition of the cables. Then we moved on to the tracks, where we discovered the issue to be bent sections that made it impossible for the rollers to move through. We straightened those out and the door was able to fully open once again.
Chris Parsinelly
- Bridgeport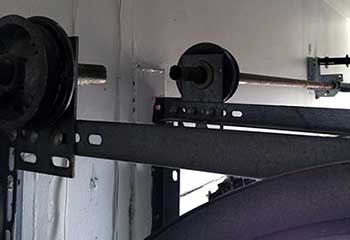 Cable Replacement
Customer Issue: Broken cable.
Our Solution: We carefully released the damaged component from its drum and made sure the door was properly closed. We then fitted a new cable onto the drum and made sure it was properly adjusted. The door was able to open and close easily afterwards.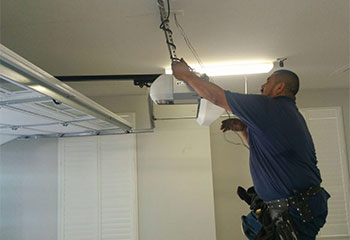 Opener Replacement
Customer Issue: Total opener failure.
Our Solution: Since the customer's current device was really old, we suggested he get a new modern unit installed, to which he agreed. After discussing his options with us, the customer chose a Genie belt drive garage door opener model 3024 from the IntelliG® Pro Series. He was particular enthused with the smartphone compatibility the new unit offered, and was elated to see it function after we installed it for him.
Jose Martinez
- Bridgeport